GCSE Fine Art Exhibition 2023
On the evening of Wednesday 18th October 2023, the Creativity and Enterprise department put on a Graduate Fine Art Exhibition in our Main School Hall. This is a special event as it open to current and former students, parents, and the general public to attend.
Due to GCSE Examinations, Prom and the Leavers BBQ, the Exhibition is best suited to when the students have left Longhill. In a more relaxed time, fresh from their respective Colleges and ready to celebrate their past achievements at Longhill High School.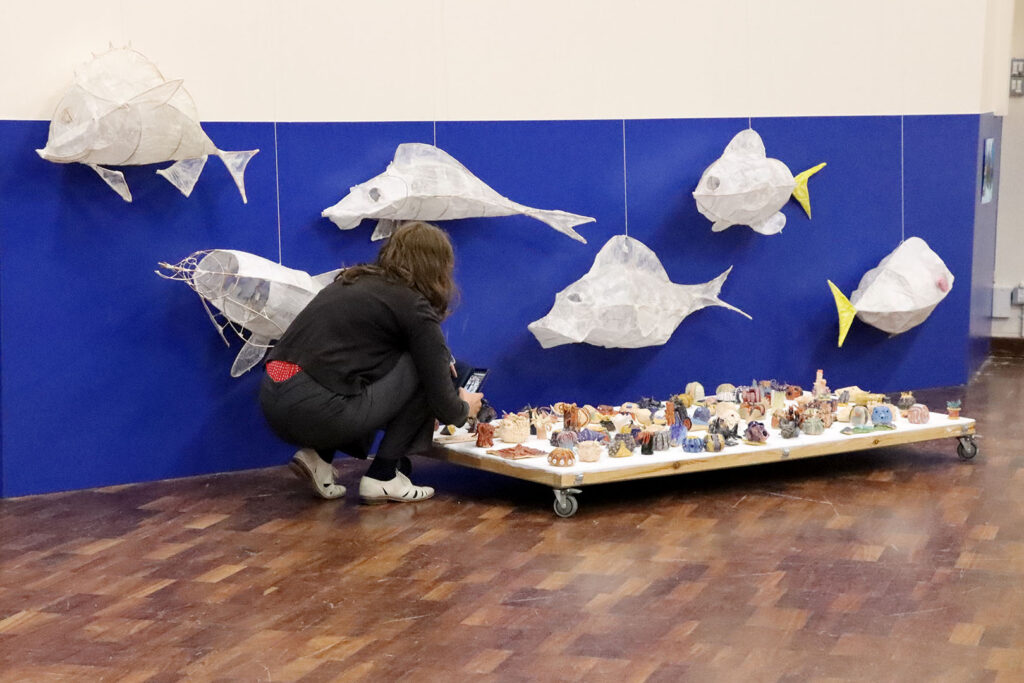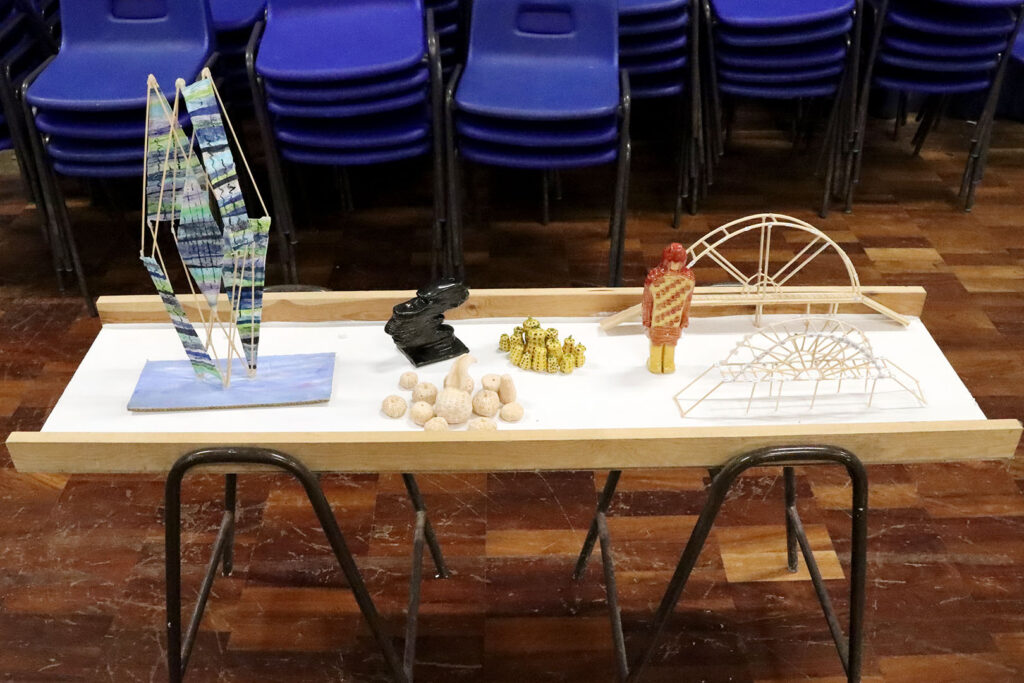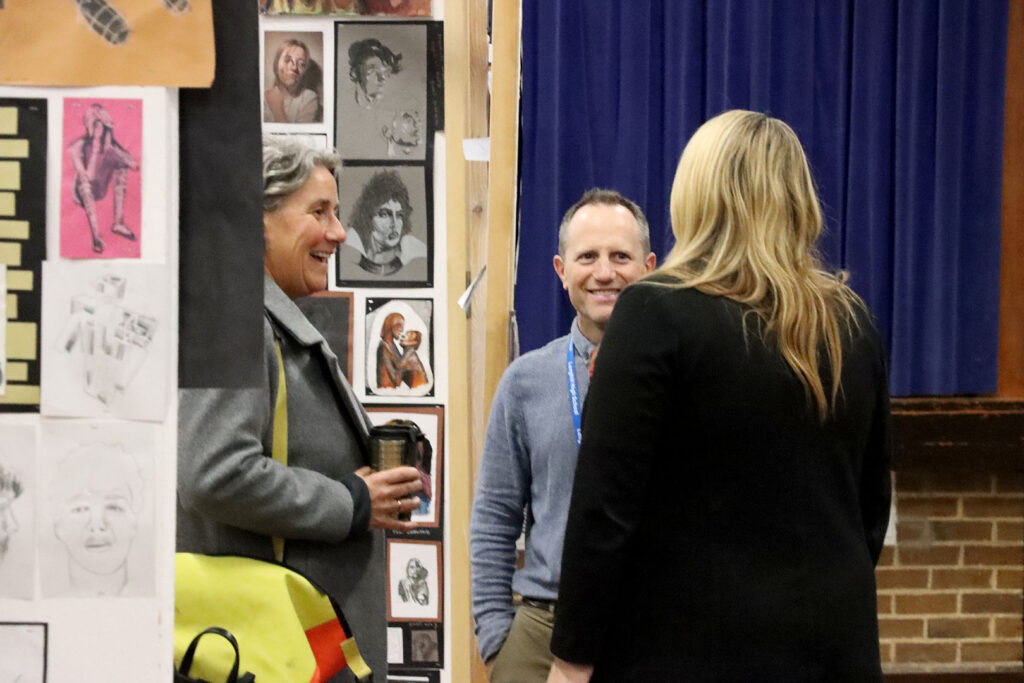 During their KS4 journey students studied artists such as Henri Matisse, Yayoi Kusama, Albertus Seba, Gerhard Richter, Edgar Degas, Claude Monet and Pablo Picasso to name a few. They developed a wide variety of skills including portraiture, photography, print, sculpture, pastel, paint, collage and watercolour.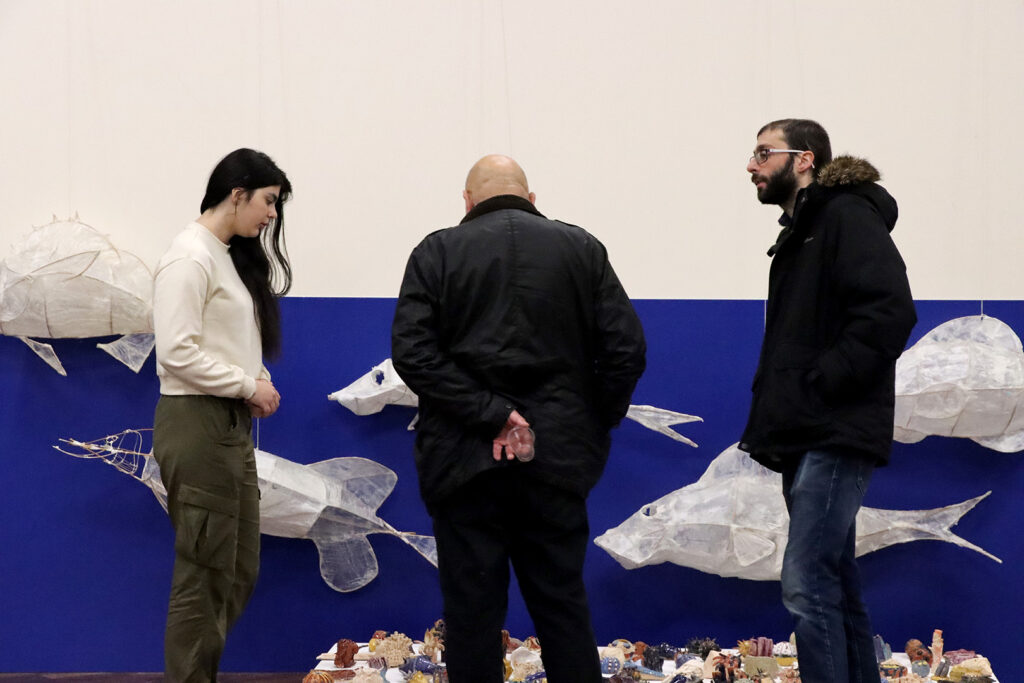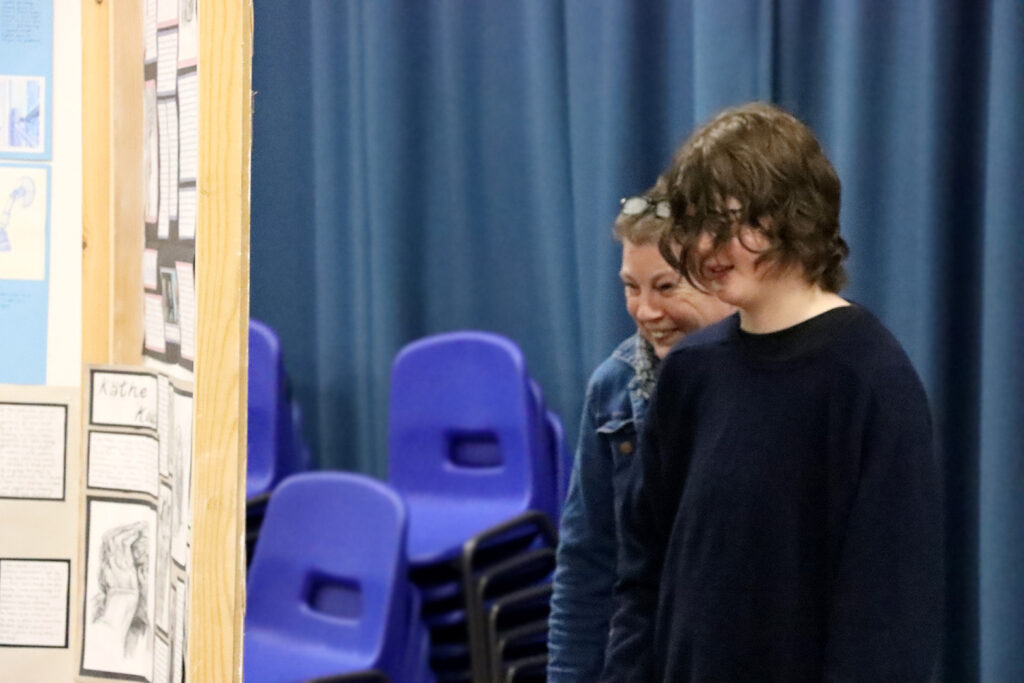 Despite the torrential weather we had a respectable turnout. Mr Iozzi said a few words about the graduate class of 2023 and everyone enjoyed the snacks and drinks that were on offer. A wonderful occasion to celebrate young artists who are just finding their voice in the medium.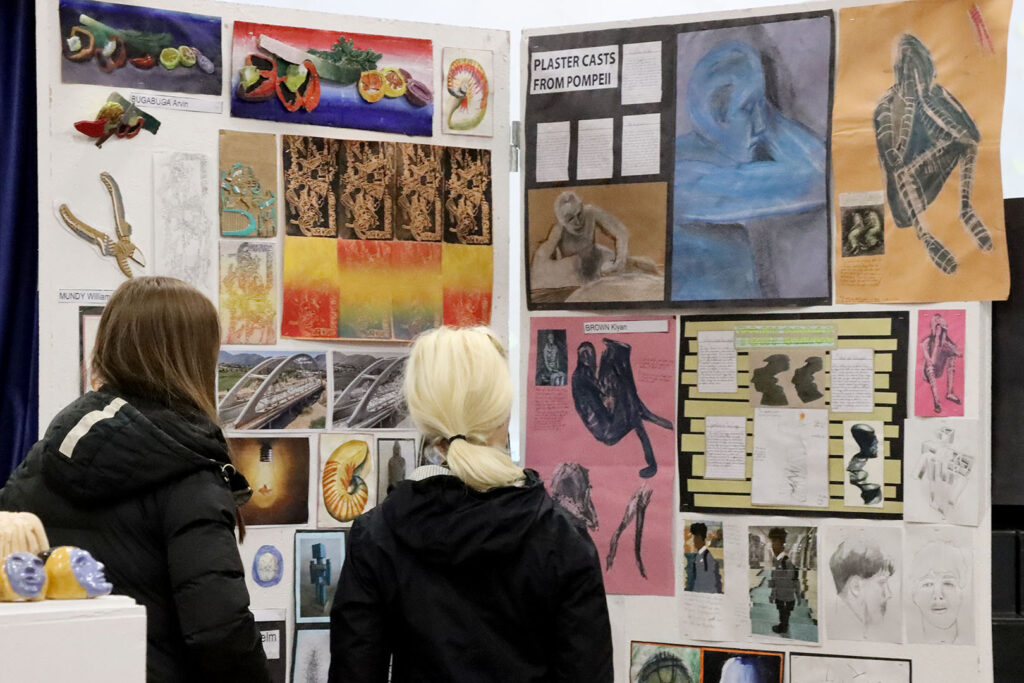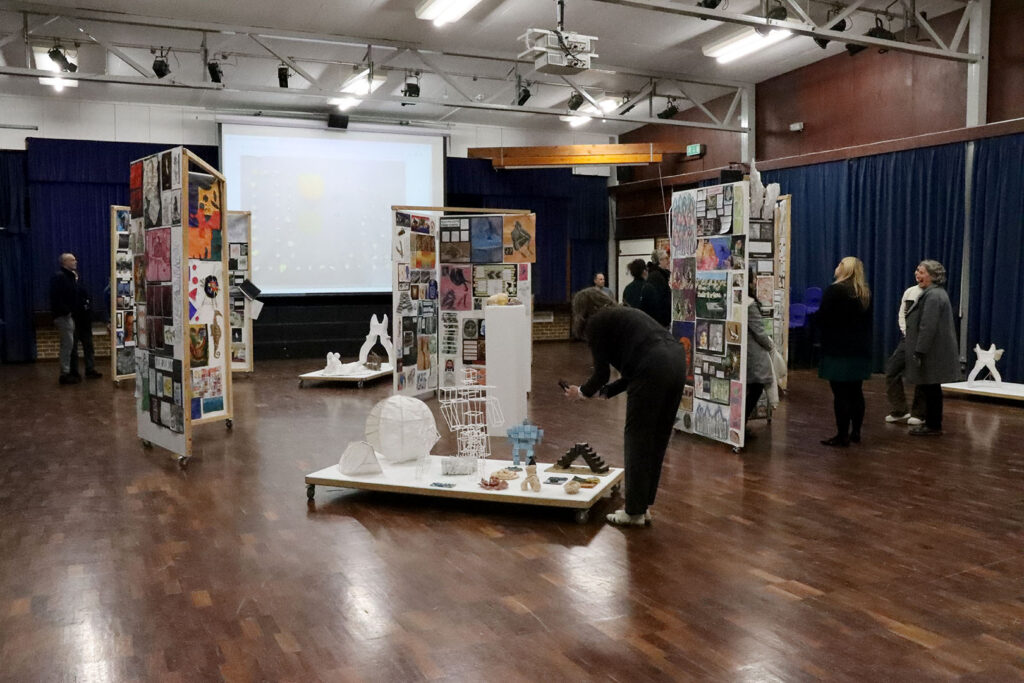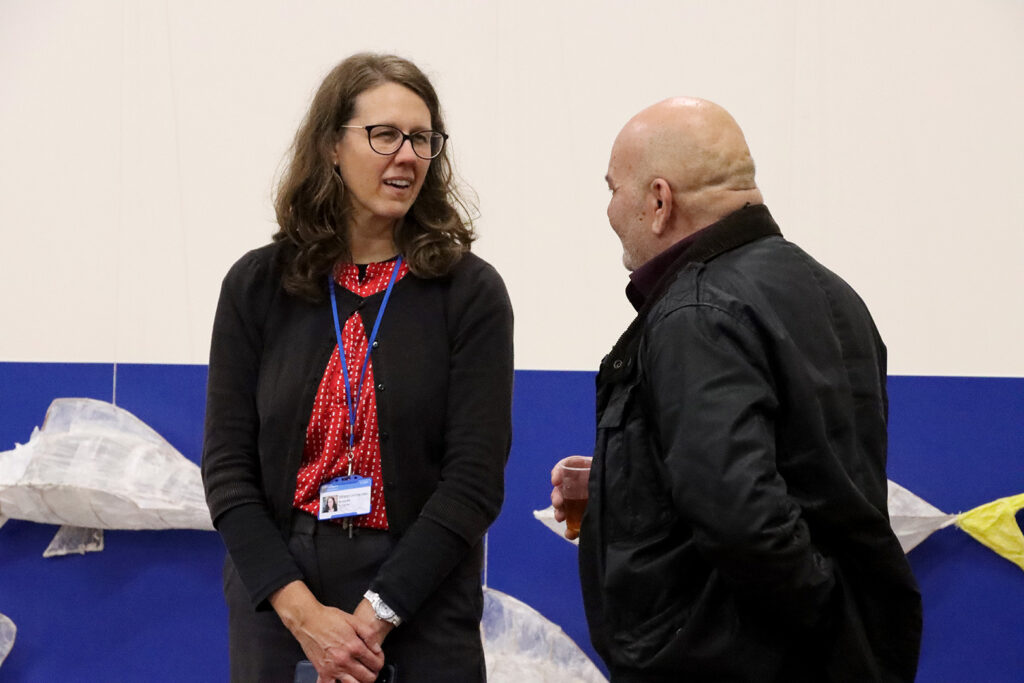 A special award was given out on the night by Headteacher, Rachelle Otulakowski. She picked her favourite work of art, and it will be showcased in our Main Canteen during the rest of the school year.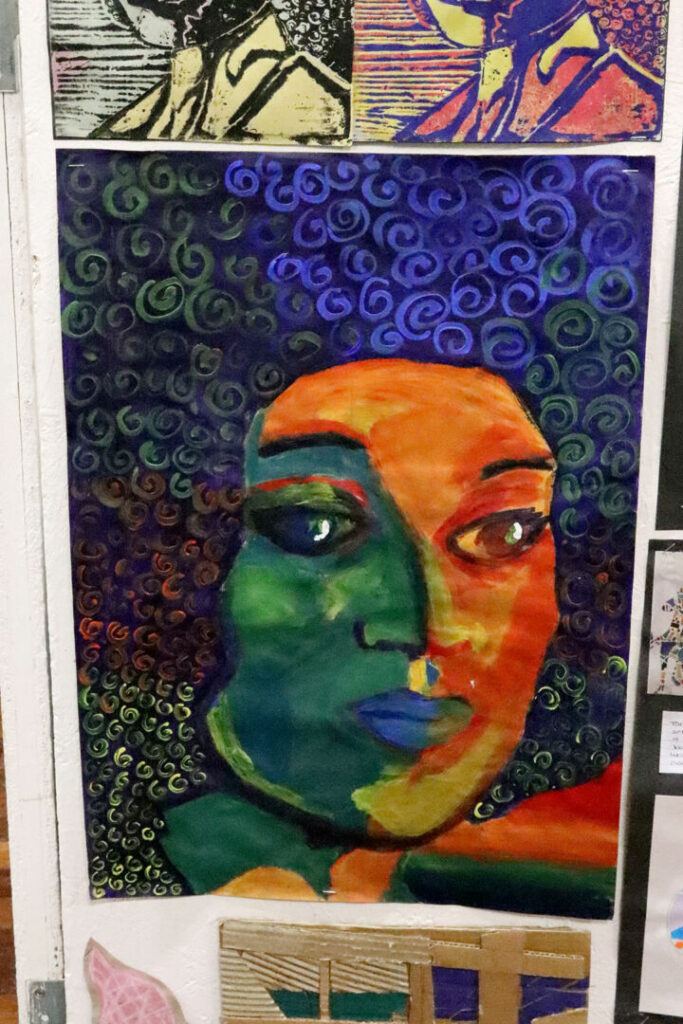 The work was based on an old black and white photo of civil right activist Angela Davies, Katey was looking at the Fauvist Art movement with a particular interest in Henri Matisse's portraits. She took the colour scheme from his brightly coloured palette and transformed the tonal image into one of vivid contrasts and complementary colours.

Mr Iozzi
Return to previous page