HEADTEACHER'S WELCOME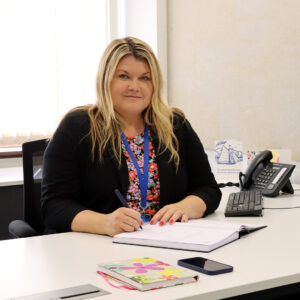 As Headteacher, I am very proud to welcome you to Longhill High School.
At Longhill High School, we believe in supporting every child, regardless of their starting point, to reach their individual potential.
This means that we enable different academic pathways for our young people, and we offer a wide range of extra-curricular activities to inspire them.
Learning is at the heart of all that we do at Longhill, and our priority is ensuring that every child can learn well: We believe that every second counts.
We know from experience that families and schools who work together, succeed together, and we are very proud of our community.
Thank you for taking the time to browse our website. Please contact the school office if you would
like to come and learn more about our vibrant and ambitious learning community.
Mrs Otulakowski
Headteacher