CCF Newsletter – Remembrance Weekend 2023
Remembrance season is always a time year of reflection but also one of great uplift, with our cadets selflessly turning up to collect for our local branch of the Royal British Legion Poppy Appeal at Asda, Brighton Marina. This always goes down well with the public and we thank them for their immense generosity and lovely words for our cadets (collection totals to follow).
This year we did have one notable and special moment when an elderly gentleman (Norman) who had mobility issues gave his generous donation then asked us to pin his poppy on for him as he was struggling to do it himself. He thanked the cadets and moved on. Ten minutes later he returned with a lottery ticket for the cadets to thank them for giving up their time. We love doing this every year as we really do get to meet the best of the best. Thank you Sir!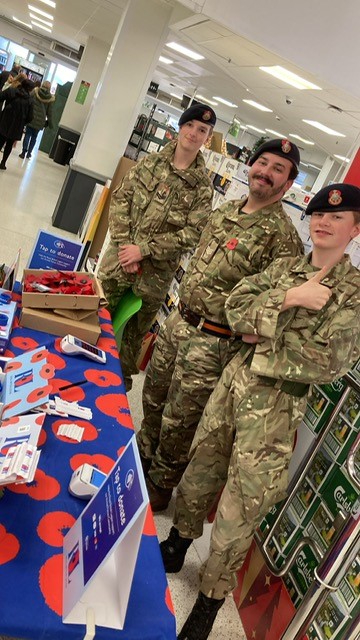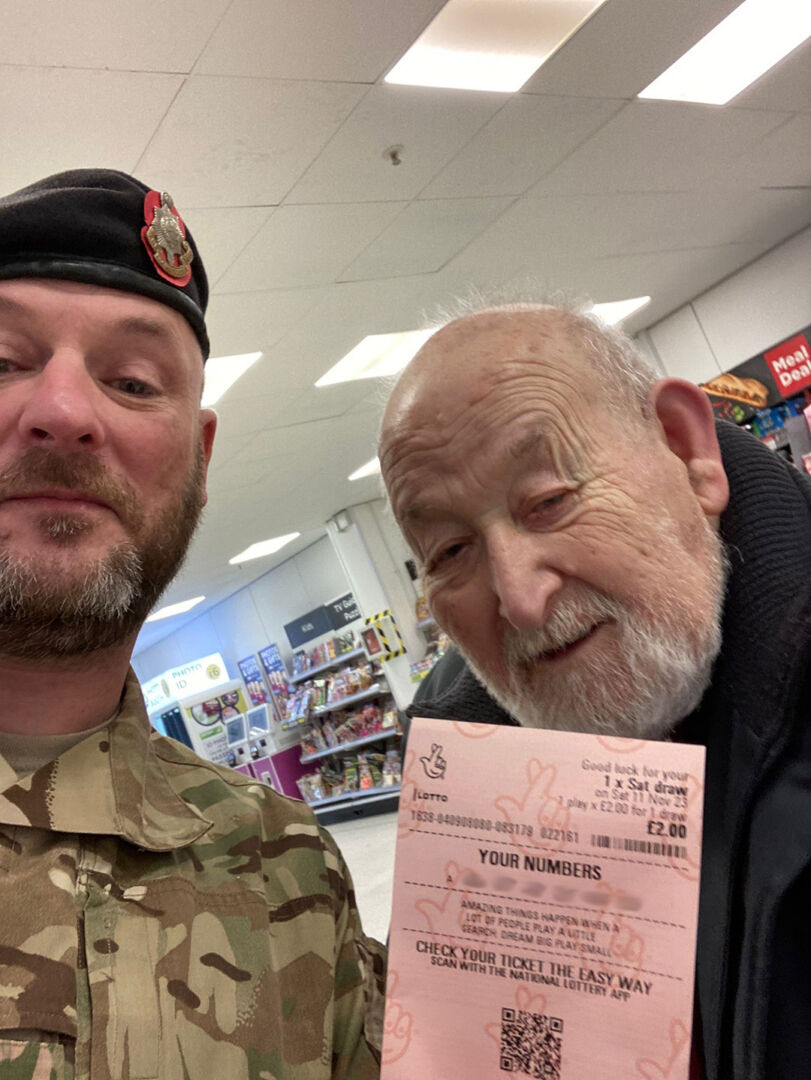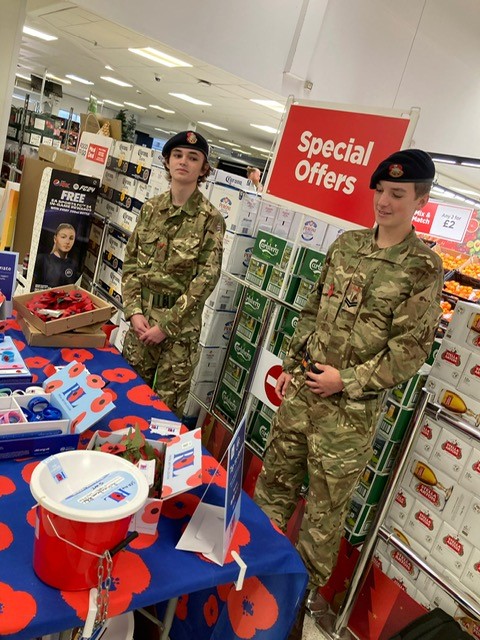 On Sunday we attended the remembrance parade at Rottingdean. Once again the public turnout was excellent and a real credit to the Rottingdean and Saltdean communities.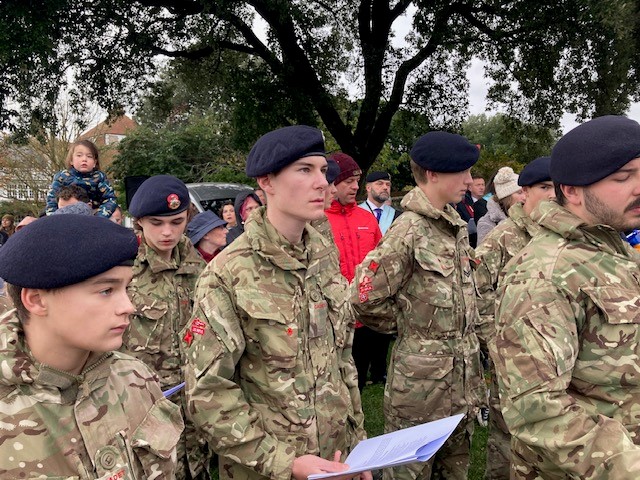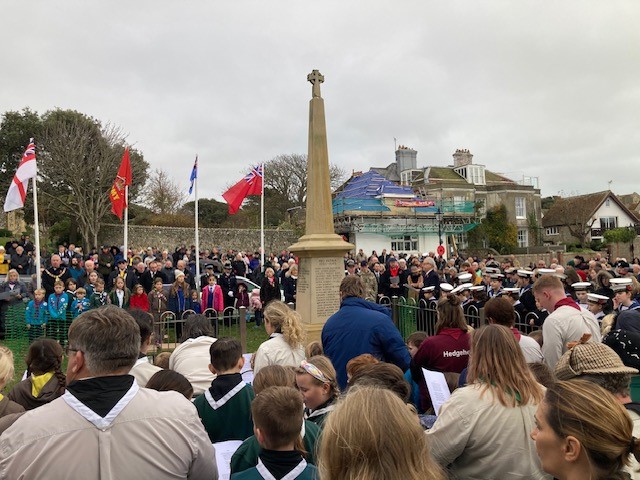 Thank you to all our Cadets who took on the different roles asked of us for the day:
Escort for Legion Standard (Cpl Watkin and Cpl Hallat).
Standard Bearer: LCpl Baird.
Bell Ringer for the names of the fallen – Sgt Chick
Wreath layer on behalf of Longhill School – Sgt Duke
All did a fine job in their different roles. We are very proud of them.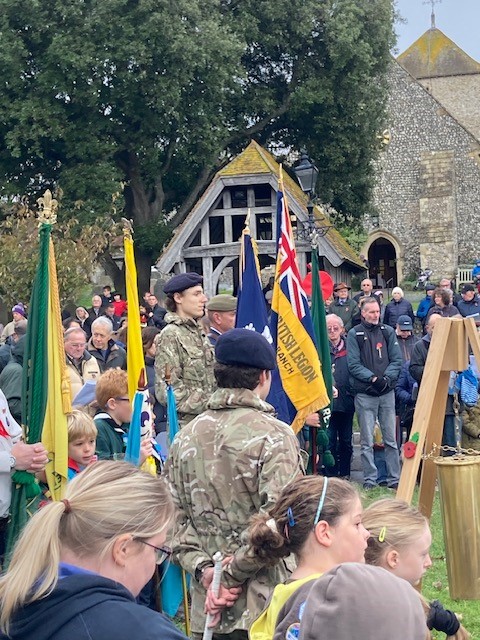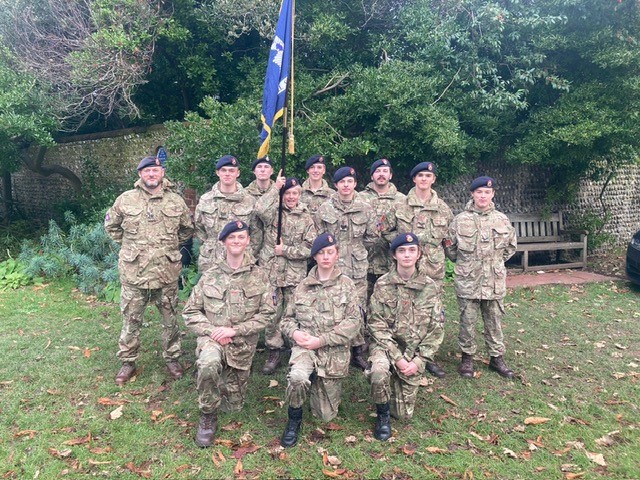 What was also very nice to see was the number of former Longhill cadets and CCF staff who were there for the service. It's lovely to see that their membership of the CCF still has a strong influence on them all.
We would also like to thank all our cadets who took on the collection for the RBL during mentor time this year and to the wider school community who so generously donated. We were very proud to so. We also thank Mr Rolf for his advice and who had, for so many years, preformed this role with such enthusiasm.
Finally, our best wishes go to Chris Frederick in his recovery from a recent illness. Chris had been the Rottingdean/Saldean branch RBL coordinator for many years. We worked very closely with him and he was tremendously kind to our cadets with his annual gifts of chocolate and sweets! Thank you and speedy recovery Sir.
Maj A Pringle
Contingent Commander
Longhill School CCF
Return to previous page