Anti Bullying Ambassadors – The Diana Award
On Tuesday 31st October we took a group of students to The Diana Award Anti-Bullying Ambassador Training Programme. By attending the training, the students will learn some invaluable skills that will help the school to run a successful anti-bullying campaign.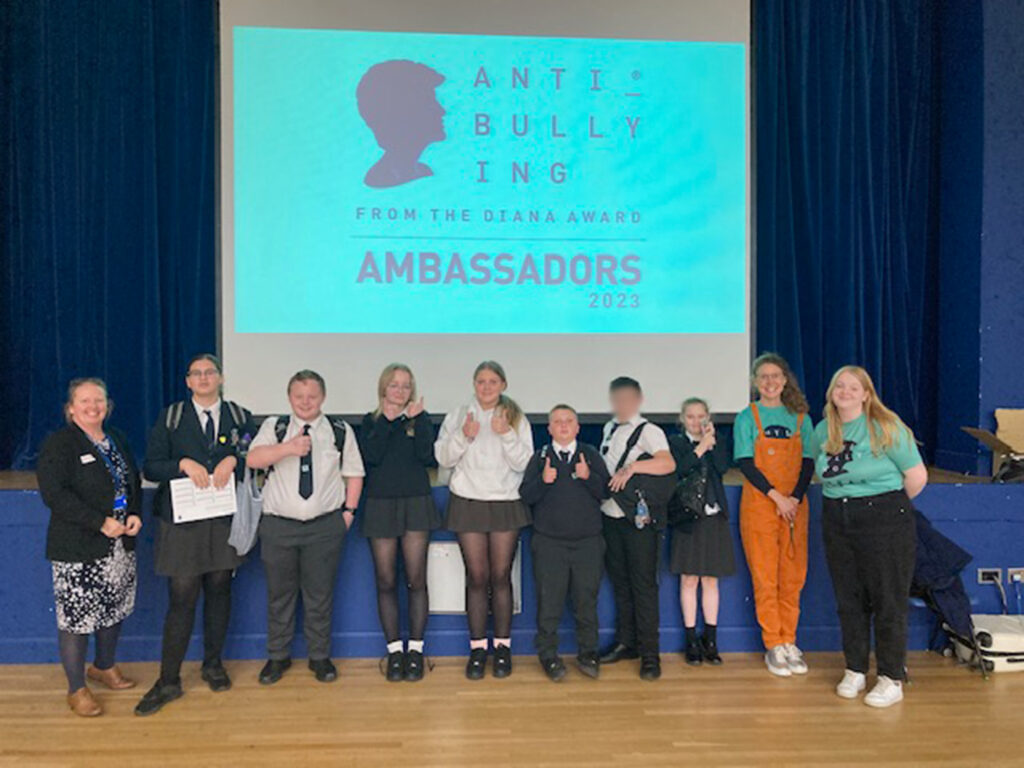 The Diana Award Anti-Bullying Programme raises awareness of bullying behaviour and supports schools and young people to tackle it across the UK and beyond. Our Anti-Bullying Ambassador Programme has a strong peer-to-peer focus, with our facilitators giving young people the skills and confidence to become Ambassadors to tackle bullying in their schools long after the training has finished. Our anti-bullying work is recognised as world-class thanks to this sustainable and youth-led approach.

The Diana Award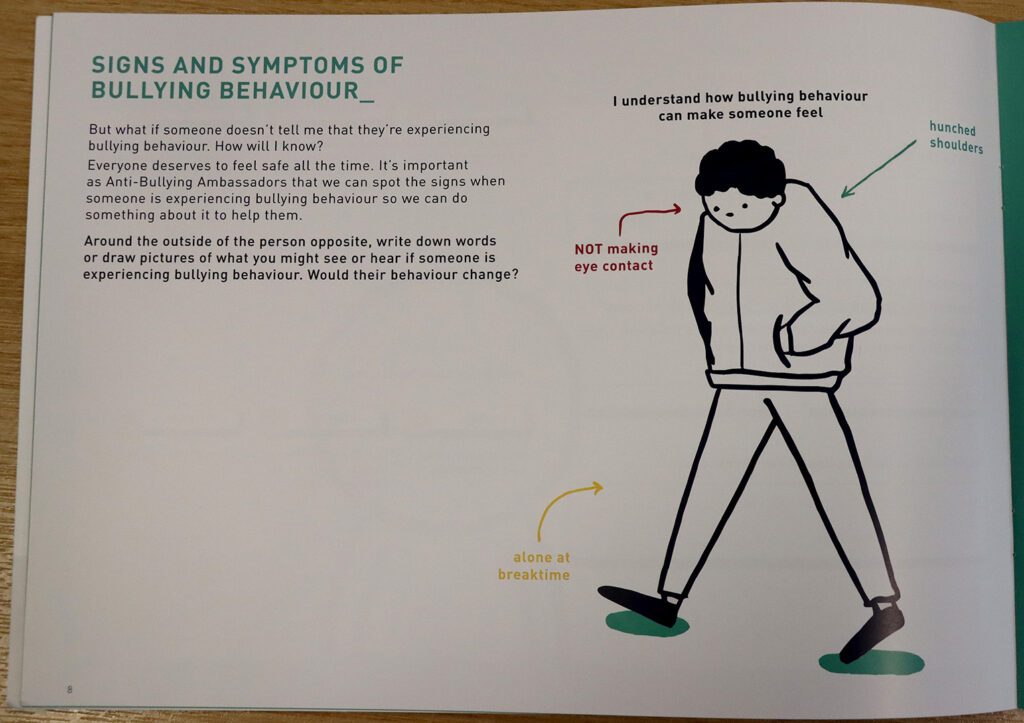 Our students learnt how to:
How to decipher the three types of bullying behaviour (including cyberbullying).
The importance of being an Upstander and how to intervene safely.
How to identify bullying behaviour and when a peer may be experiencing bullying behaviour.
Supporting a peer who may be experiencing bullying behaviour.
Information about our Anti-Bullying Team and Badges, which provide motivation and ongoing support for both you and your students post-training.
Campaign planning, with ideas and practical next steps to implement in your school to launch your whole-school anti-bullying campaign.
Signposting to further support, including our Resource Centre and Advice Messenger Service.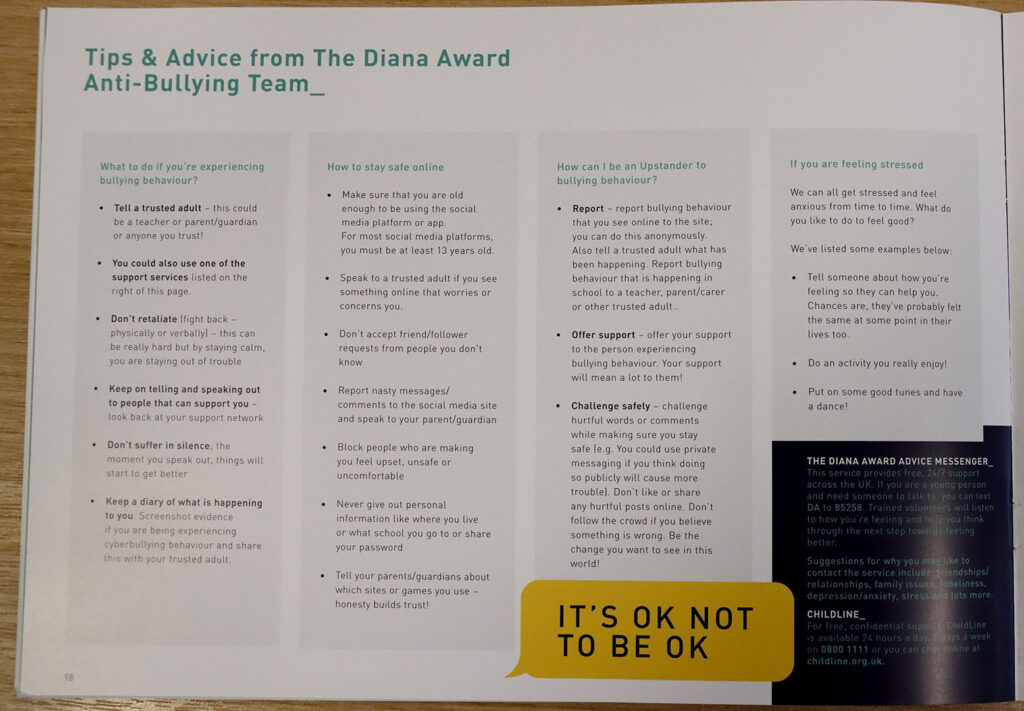 Return to previous page