School Facilities
Longhill High School opened in September 1963 and was originally it was built for approximately 600 students. Over the years the building has been developed and modernised, so the school now caters for 1350 students.
We are privileged to have a large school site, which offers a large grounds with sports fields and tennis courts.  The school site also includes Longhill Sports Centre which was opened as a community facility on 14th October 2004.  All queries regarding the letting of the school facilities should be made via the Longhill Sports Centre website: longhillsportscentre.co.uk
Facilities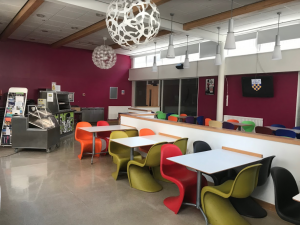 CANTEEN
We offer a nutritionally-balanced, reasonably- priced selection of breakfasts, lunches, snacks and drinks, which we think cater for all tastes.  Longhill High School operate with 4 different weekly menus.  To see the menus and for more information about the canteen please click here.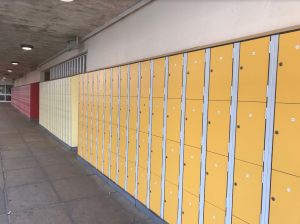 LOCKERS
School lockers are available for hire. To apply for a locker, please complete a locker application form and hand into student services. You will then be required to make payment via our sQuid Parent Portal.
For more information about lockersplease click here.