Careers
All departments at Longhill High School are expected to link their curriculum to real-world career paths. This will be delivered in lessons at each key stage and through trips, employer visits and encounters. If you want more information, you can contact:
Carl Jackson (Careers Adviser) 
Careers Office: A15c
Mondays (half day), Tuesdays (half day) and Thursdays. 
Email: cjackson@longhill.org.uk
or visit the Careers and Enterprise Company website: https://www.careersandenterprise.co.uk/
For Applications for provider access (Baker Clause) please see:
Useful resources
The Careers Quiz and Research Tool to use at school and home
Startprofile is an excellent careers research tool that can tell you about hundreds of different careers. It can also tell you which careers you may be best suited to and how to get into them. It focuses on the skills and personal qualities you have that match certain jobs/career areas. It can show you which subjects lead to different jobs and can help you identify a career path tailored to your individual likes and dislikes.
Click 'Register' to use Startprofile. Now you can register & create your own account. It includes:
My Profile – create and update your Profile to personalise your experience on Start.
World of Work – explore jobs by Type, Employer or Industry
What to Study – GCSE's, Post 16 and Post 18 choices
Where to Learn – which College / University
Employability – tips on work experience, work preparation, employability skills, employability tools
MODULES these help you to navigate your way through all the information and advice so you are better prepared to make your education and career related choices. Each module contains a number of short activities that you can do in the classroom or at home.
Further website resources are found here:-
In these unprecedented times, both students and parents will need more support than ever. Here is a link to a  Careers Resources Board.
Coast to Capital Enterprise Adviser Network – Careers Resources Board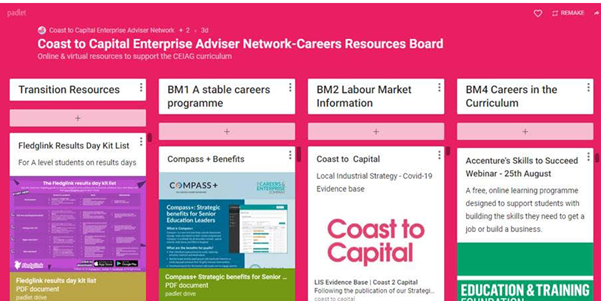 https://getcareerconfident.co.uk/parents/what-we-offer-parents
https://www.getcareerconfident.co.uk/resources/apprenticeships-videos
This website has: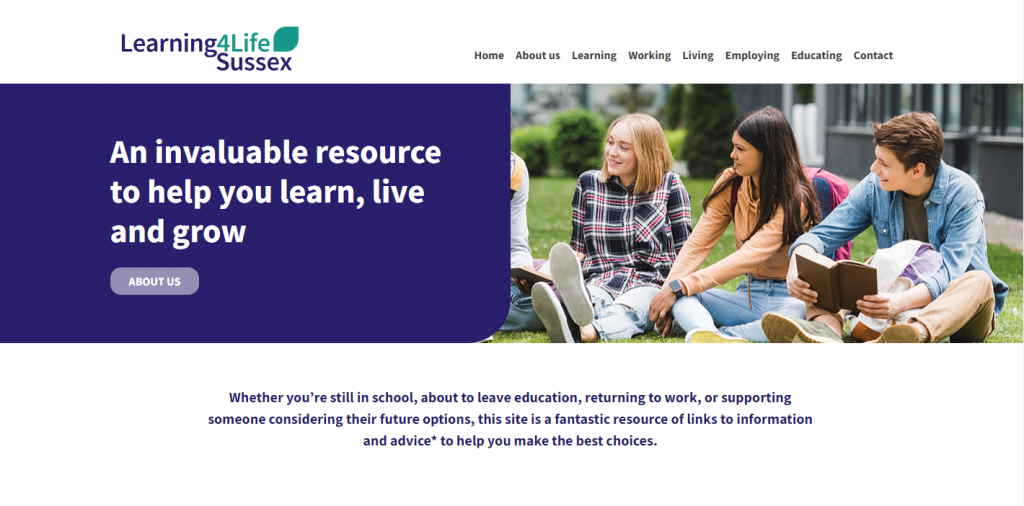 Employers
If you are an employer, please see the Longhill High School Provider Access Policy or please make contact with Carl Jackson (Careers Adviser) cjackson@longhill.org.uk 
How we Measure and Assess the Impact of our Careers Programme
Destination measures for Y11
Student voice, parent/carer and staff feedback
Employer feedback
Visiting partners
Work experience evaluation
Compass Plus self-evaluation tool
Working with the Enterprise Adviser Network (Coast2Capital) and Brighton and Hove Careers Forum
Compass Evaluation 2023: https://compass.careersandenterprise.co.uk/shared/8GboNyHsKMyo2qNrEaNFNVyxSs2569c0

Year 11 Progression Booklet
The Booklet has resources to support Year 11s transitioning over the Summer to their colleges.  Students can access the areas they are continuing  at college in order to support ongoing learning and progress with subjects at the higher level.
Year 11- Progression booklet (1)
College Talks
Students may attend College and Apprenticeship talks to hear from different providers about the courses offered post 16 and the differences between the different colleges.
 University – what to consider when choosing college courses for Year 12
This is a 12 minute video for year 10 students and their parents/carers exploring university – looking at how to find out which universities offer which degree subjects and also looking at the entry requirements they may have
– helpful when considering what courses to take at college in year 12.
UCAS | At the heart of connecting people to higher education – Watch Video
College Open Days -Virtual
The school has produced videos to help with the process of applying to local colleges:
The MET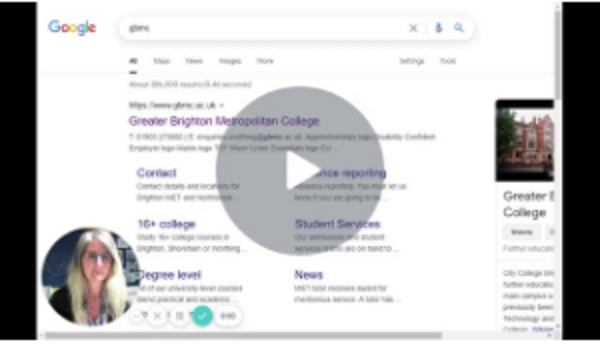 Below is a document that provides a summary of where past students have moved onto after Longhill High School:
---
From the newsroom: